Amazon advertising is growing gradually. It is constantly adding new features to make seller efforts easier and more comfortable. In the Amazon ads console, They have added an Attribution dashboard. By this sellers can bring traffic from outside Amazon like Google, and other social media like Facebook, and Tiktok.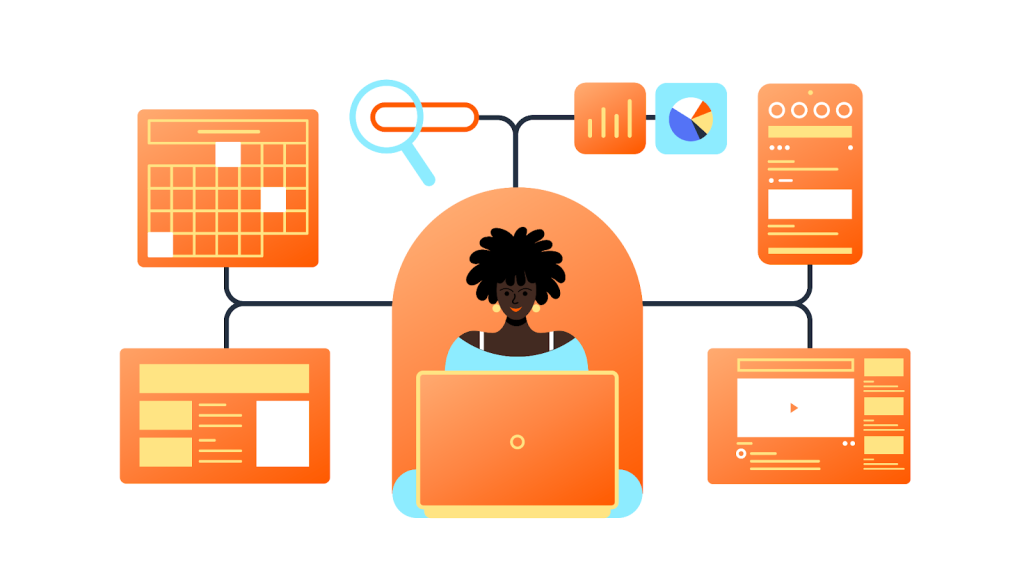 Table of Contents
What is Amazon Attribution?
Amazon Attribution is a tool you can use to measure how different marketing efforts and messaging resonate with various audiences and how each campaign impacts awareness, consideration, and purchase decisions. This tool provides valuable insights that can help grow your business.
Amazon Attribution measures Off-Amazon advertising media, including your brand's search ads, social media, videos, blogs, and email marketing. This data is available to you in downloadable reports at any time through your console.
Who can use Amazon Attribution?
Amazon Attribution is currently available for professional sellers enrolled in Amazon Brand Registry, vendors, KDP authors, and agencies with clients who sell products on Amazon. Eligible sellers and vendors can access Amazon Attribution measurement through the self-service console or tool providers integrated with the Amazon Ads API.
How Does Amazon Attribution Help You to Get Off-Amazon Traffic?
Amazon Attribution is a powerful tool that allows you to measure the impact of your off-Amazon advertising campaigns on Amazon sales. With Amazon Attribution, you can see which advertising channels are driving the most sales on Amazon and make data-driven decisions to optimize your advertising efforts. Fortunately, Amazon Attribution is here to help. Amazon Attribution is a free-to-use measurement solution that helps sellers understand how their Off-Amazon advertising efforts drive sales on Amazon.
With Amazon attribution, you can now measure outside Amazon traffic and sales. This is a type of lead generation for Amazon. It will help you to get more traffic on Amazon from the outside. It can help you to lower the advertising cost too. In most cases, on Amazon advertising, the cost per click (CPC) might get higher than other platforms. So with Amazon attributions, you can maintain a lower CPC and get traffic on Amazon.
From the campaign manager tab, you need to go "Measurement & Reporting" option and then you'll find the "Amazon Attribution" option. From the Amazon Attribution option, you can create Amazon Attribution Link.
We have a separate Blog on 'How to Create Amazon Attribution Link' You can find it below link:
Best Practices of Amazon Attribution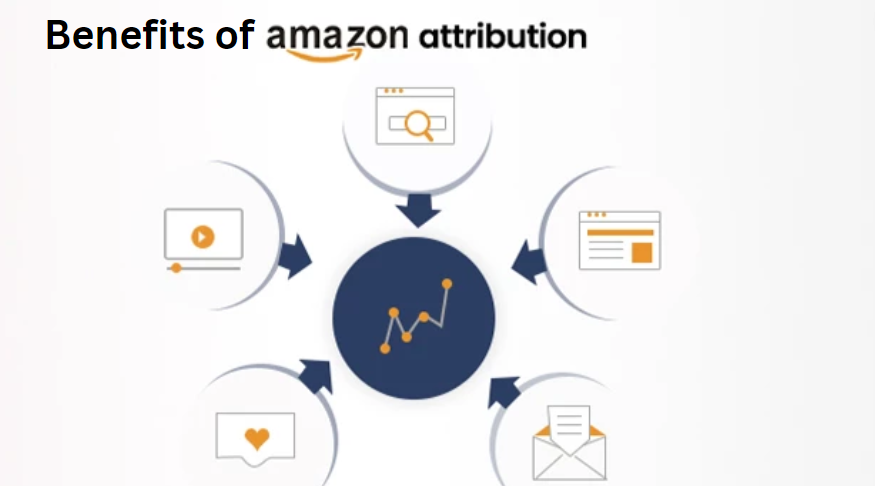 Create your campaigns based on the advertised products or goals
Once you've identified your measurement goals, create a campaign for each objective. For example, if you would like to learn how ads on both Facebook and Pinterest are driving consideration for your products on Amazon, create an Amazon Attribution campaign for each publisher.
When building an ad group, determine the strategy or tactic for each tag
Create separate ad groups for awareness, purchase, and consideration. You can also create an ad group for each creative you're running and test how each creative performs on the same channel. The number of ad groups you create should vary based on how high level or granular you would like to see your reporting.
Consider your goal when selecting the click-through URL
If your goal is to drive sales for a specific product, include a link to a product detail page. If you want to drive consideration across several products, it's a good idea to provide a link to your Store on Amazon.
Create several attribution tags per campaign
Create a tag for each individual ad, link, and button within your Off-Amazon media to obtain insights for each unique tactic and/or creative.
Try the bulk upload feature
Use the bulk upload option if you're using Google search or Facebook or Instagram ads to tag and measure up to 100,000 Google search keywords or 8,500 Facebook or Instagram ads by uploading a single file.
Confirm you're driving traffic two days after implementing tags
Then continue to check your campaigns weekly to optimize their performance.
Earn a bonus on sales from the traffic you drive and measure
Remember to enroll in the Brand Referral Bonus program to earn a bonus averaging 10% of product sales driven by Off-Amazon Marketing efforts that are measured by Amazon Attribution.
Insights
Amazon Attribution is a new beta measurement solution. AMZN implemented this service to help sellers track their external advertising efforts. Amazon Attribution provides sellers with sales impact analysis from off-Amazon advertising efforts. The tool provides you with detailed analytics and insight to help you understand which external traffic sources yield the best results.
Hope you have a clear idea of the Amazon Attribution link and Off-Amazon Marketing. If you have any confusion or questions about this content please let us know in the comment section. We are ready to help you with those.
To learn more about Amazon Attribution and Off-Amazon Marketing, you can email us your queries through this email: info@ecomclips.com